What is a Lash Lift?
The lash lift procedure has replaced old, inadequate perming techniques. Using silicone pads instead of perm rods, this new technique can lift and curl your own natural lashes to create a brighter, wide eyed look. No need for pricey extensions and the tedious aftercare. A Lash Lift will last 6-8 weeks and can be combined with Tint for an alluring look.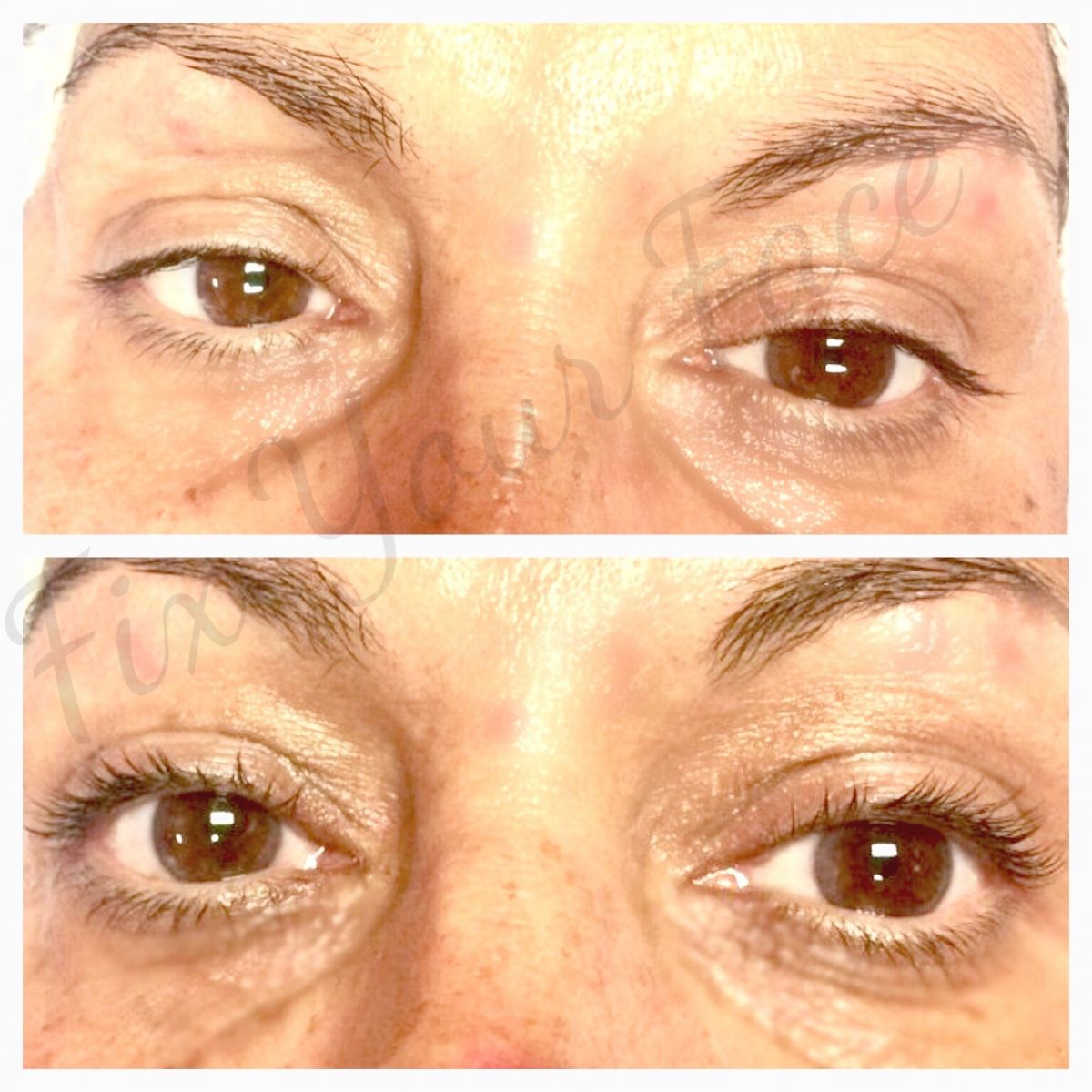 Before and After Lash Lift (no Tinting)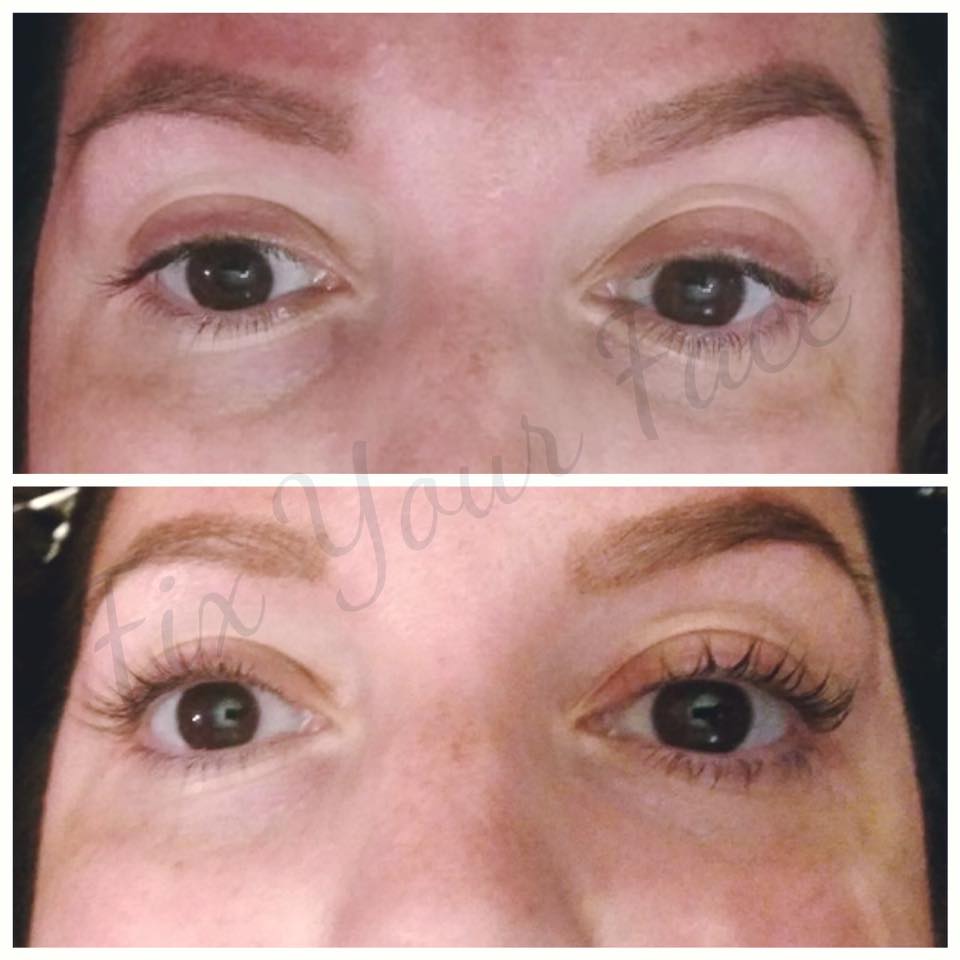 Is a Lash Lift the same as an eyelash perm?
Yes and No. The Lash lift is a new, improved procedure, overcoming the 'over curled' look of its predecessor. Whilst the chemicals used are identical to a perm, the difference is in the results. By ditching the old fashioned perm rollers for the silicone pads, this procedure lifts the lash from the root in an upwards fashion to produce length and a bright-eyed, enhanced look.
Is the Lash Lift procedure uncomfortable?
Not at all! The procedure is totally painless. You will have your eyes closed for approximately 45 minutes while enjoying some warm mitts and anti-aging hand cream. Although it may feel a little strange being unable to open your eyes for this time, it offers you a chance to relax!
Will the Lash Lift damage my natural lashes??
Not at all. Proper training is required to perform the procedure, ensuring the Lash Lift only benefits clients.
How long does a lash lift take?
A lash lift can take anywhere from 45 minutes to an hour, including prep. If you choose to enhance the effect of your lash lift with a tint, it may take an extra 10 minutes.
What do I need to do prior to my procedure?
Please cleanse lashes and lids to ensure they are thoroughly clean and dry, remove contacts prior to the appointment or bring a contact case to remove at the appointment and do not wear waterproof mascara up to 48 hours prior to the appointment.​
How long will a Lash Lift last?
A Lash Lift typically lasts 6-8 weeks, but can vary from person to person. There is no need for any maintenance appointments in between but you will need to have the process repeated every 2 months to lift the new hair growth. There are some situations that may cause the lift to drop/weaken prematurely such as swimming, use of harsh products or heat (this includes blow dryers!). If you find that your lift does not last the full 2 months, you can repeat the treatment after a minimum of 4 weeks after the initial treatment.
Can I wear makeup after my lash lift?
Yes, but it is advised that you leave your lashes untouched for at least 24 hours after your lift. You may find that there is no need for mascara anyway, but if you wish to make your lashes even fuller, a non-waterproof mascara is recommended; so as to avoid using makeup removers that may weaken the lift.
How do I clean my eyes?
Gently, using mild products. Always wait 24 hours to do so, post-procedure.
Can I use an eyelash curler?
Not recommended. There will be no need for an eyelash curler, as this treatment gives a much better result than using a curler, But more importantly, using one may weaken and damage your lashes.
How often can I have a lash lift?
A lash lift will begin to naturally drop after about 2 months and your lashes will be back to their natural look. The lashes should drop evenly and will not look out of place. You can repeat the treatment after a minimum of one month if you feel you need to, or you can wait until they are back to their natural state.